Ag in a Day Teacher Workshops
The Mercer County Farm Bureau along with the Henry, Knox, Stark, and Warren-Henderson County Farm Bureaus hosted 'Ag in a Day' teacher workshops. The workshops were held on June 13th in Galesburg and June 14th in Moline. The teachers could either attend the workshops one day or both days depending on their interest or availability. The teachers received lots of door prizes and free resources to make incorporating agriculture into their classroom curriculum a little easier.
The first workshop was held in Galesburg at the Knox County Farm Bureau office. The day included a presentation by Illinois Ag in the Classroom that showcased the various resources that Illinois Ag in the Classroom has to offer as well as the different lessons and activities that the teachers can do with the students regarding agriculture. Next, the teachers had lunch at En Season Café where they enjoyed a lunch prepared with local, seasonal ingredients and toured Galesburg's sustainable business center. Following lunch, they toured Thrushwood Farms, Pilot Knob Comforts popcorn farm, and Tripe E hog farm.
The second workshop was held in Moline at the WIU-QC Campus. The day began with the teachers doing a rotation where they made various Ag in the Classroom make n' takes. Then they heard a presentation titled, "Is My Food Safe?" by Dr. Lia Nightingale, Associate Professor at Palmer College. The teachers then heard from an Agricultural Careers panel where they learned about the many different careers in agriculture as well as the skill sets that are helpful in those careers. The teachers then travelled to the Quad City Botanical Center where they learned about chocolate and saw the botanical center's cacao tree. The final stop of the day was the Advanced Technology Environmental and Energy Center in Davenport. The teachers went on a scavenger hunt through their learning stations, made wind mills, and did a couple of solar panel activities.
The Ag in a Day teacher workshops reached over 25 teachers and gave the teachers resources, ideas, and lessons about agriculture that they can easily incorporate into their curriculum.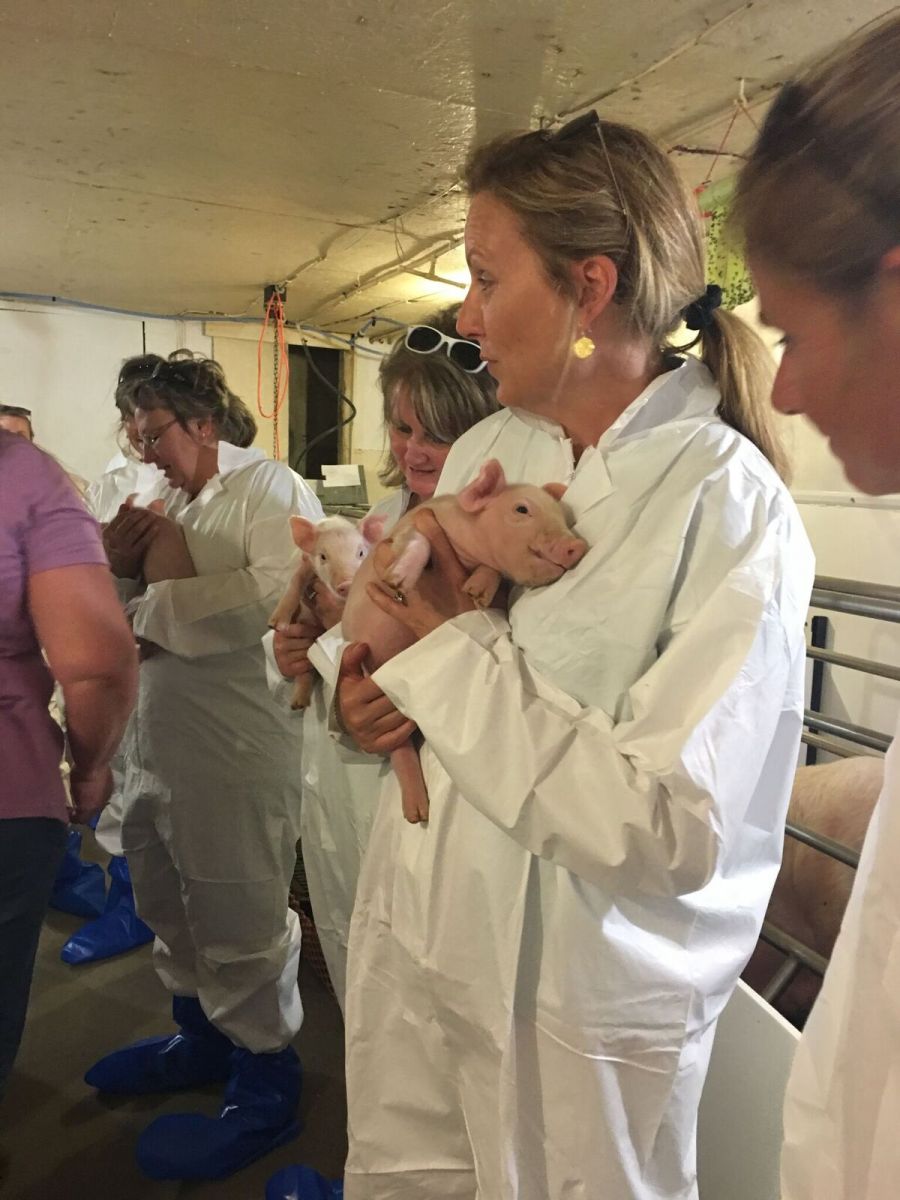 ILLINOIS farm bureau news