ACE Camp 2018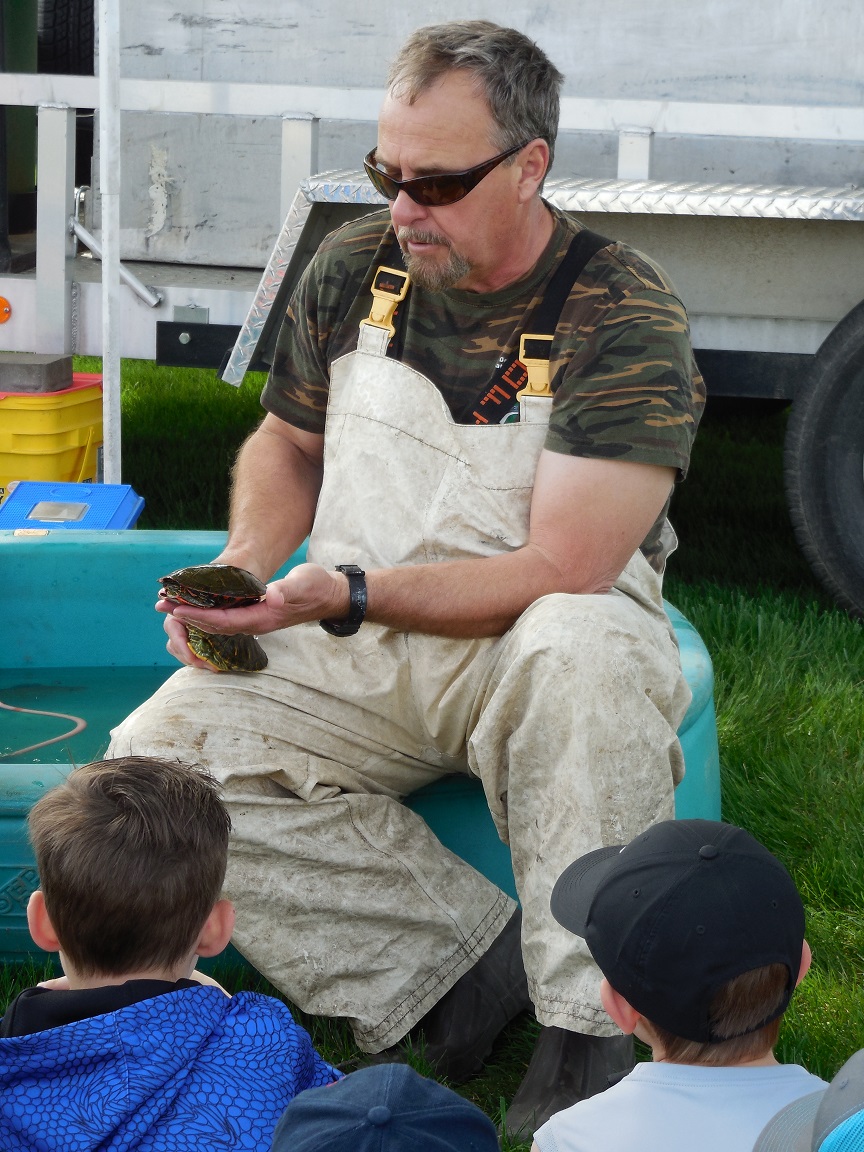 On Tuesday, May 8th, over 200 second graders gathered at the Mercer County fairgrounds for the 22nd annual Agriculture, Conservation, and Environment (ACE) Camp. ACE Camp is sponsored by the Mercer County Farm Bureau and Mercer County Soil & Water Conservation District. Second graders from Winola, Sherrard, New Boston, and Apollo Elementary schools enjoyed a day of learning outside of the classroom. The students rotated among 11 stations that dealt with a wide variety of topics ranging from animal care, combines & tractors, edible landfills, and recycling. The second graders have been receiving monthly Ag in the Classroom presentations in their classrooms, and ACE Camp provides students the opportunity to see the real thing.
After a long day of learning about agriculture, conservation, and the environment, the students work up quite the appetite. They were served a hot dog lunch by willing volunteers, and members of the Mercer County Farm Bureau Women's Committee even baked cookies for the students to enjoy for dessert.
The Mercer County Farm Bureau would like to give a special thanks to Jason Hessman for the countless hours he spends putting together letters, setting up, cleaning up, and preparing all of the maps and schedules. He is an instrumental help in making ACE Camp the success it is! Also, ACE Camp would not have been possible without Mercer County FFA bringing animals for the animal exhibit or helping us set-up the lunch area. Also, a special thank you goes out to the Sherrard FFA for helping us with the 'Farmer for a Day' station and for helping clean-up after lunch.
The success of ACE Camp has been made possible because of all of the presenters, Mercer County Fair Board, local businesses, Ag in the Classroom committee, and the countless other volunteers that make sure ACE Camp goes off without a hitch every single year!
Click here to view a slideshow with pictures from the event.